Congratulations to Hannah Brigham, our trainee manager, who has been awarded a level 3 certificate in personnel practice by the Chartered Institute of Personnel and Development. Hannah passed five units related to the management and development of people, and gained a distinction for performance management & employee relations.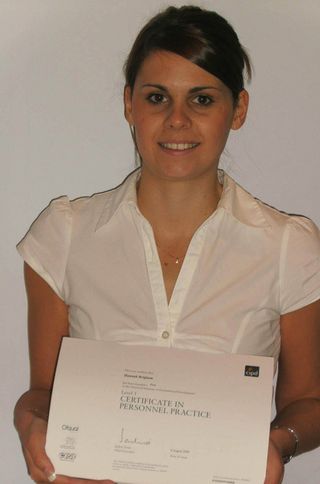 "This course has given me a great insight into the foundations of personnel practice," said Hannah, "and I'm looking forward to putting it all into action."
Meanwhile, following on from last weekend's European Day of Languages, here are the answers to the questions we set at the beginning of this month: the word 'giraffe' comes from Arabic; Hong Kong means 'fragrant harbour' in Cantonese; and you can download our Hungarian 'travel survival card' here!