More great news from the Language is Everything operations team: we're proud to announce that 19-year-old Zoe Longhorn, who has been working with us for nearly two years, has been awarded a level 2 NVQ in customer service.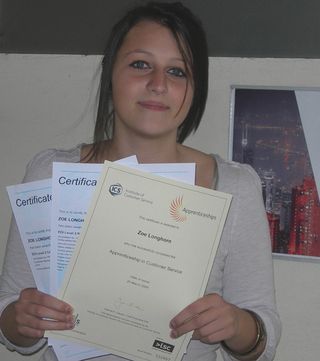 "Completing the NVQ has given me more confidence in dealing with customers and helped me build on my other skills in customer service," said Zoe, who worked towards the award with East Riding Training Services, part of East Riding of Yorkshire Council.
Meanwhile Zoe, along with her colleagues Tanith Reay and Marie Ring, has also completed Yorkshire Passion, a service quality training programme created by the acclaimed playwright John Godber. The aim of Yorkshire Passion is to "empower delegates to deliver service with passion about this part of Yorkshire by becoming ambassadors and promoters for the region."