Dawn Bowes, our senior account manager, opened the third annual Eurofest at Selby College recently.
Eurofest is an international trade fair where year-8 students test their language and entrepreneurial skills by selling products and ideas in French and German. Our photo shows Dawn getting procedures underway, along with Allan Stewart, the principal of Selby College.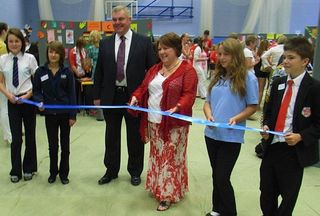 The following day, Dawn was in London for a special preview of the new Who Am I? gallery at the Science Museum.
Who am I? investigates everyone's favourite subject: themselves! A number of linguists from Language is Everything took part in the project by providing translations and voice-over recordings for the interactive exhibits.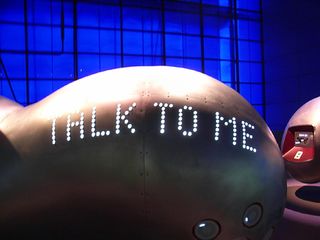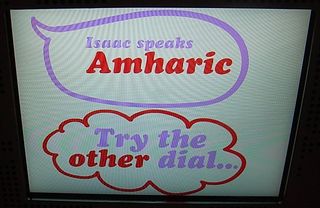 According to Professor Chris Rapley, the director of the Science Museum: "The Who am I? gallery addresses some very big questions — such as 'what makes each of us unique' — through a fascinating mix of up-to-date research, historical objects, exclusive art works and hands-on, multimedia exhibits. The interactive multimedia exhibits have been inspired by the research projects under way now in research laboratories across the globe."